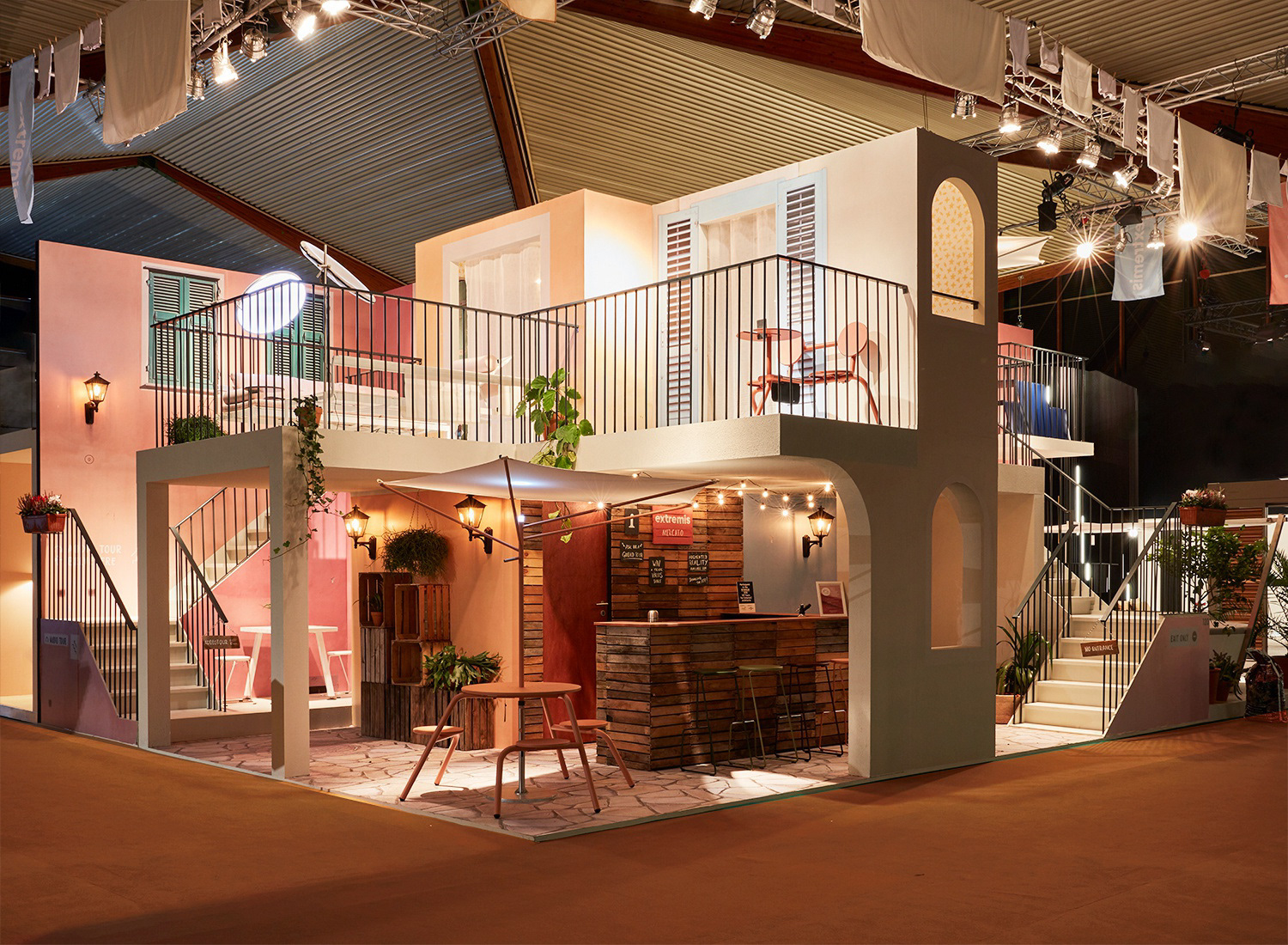 Extremis at Biennale Interieur
The concept of the Extremis stand at the Biennale Interieur in Kortrijk was: small spaces. In cities, where 70% of the world's population will live in about 30 years, intelligent and efficient use of space is crucial. Extremis wanted to show how the smallest spaces can be used in the most efficient and multifunctional way.

On the Italian Riviera every square centimetre has always been used optimally, which is why the creative crew of Extremis took Cinque Terre as their inspiration. The result was a colourful setting with hidden corners everywhere. Beautiful houses with tiny terraces and balconies nestle against the mountain flank and look out over an azure blue sea. Can you picture it? 

Studio Parys was involved in the interactive part of the stand. Finding a way to let the visitors engage with the furniture was a challenge. That's why we came up with an audio tour. The copywriting of the texts and the organisation of the entire project (such as finding the right supplier for the hardware and giving directions to the voice actors) was in our hands. 
The audio tour - where an Italian called Rocco talks about the furniture, what the intention is and how it is used in his town - was a huge success! People were handed an audio headset and pressed the according number on the wall to find out the story of that particular space.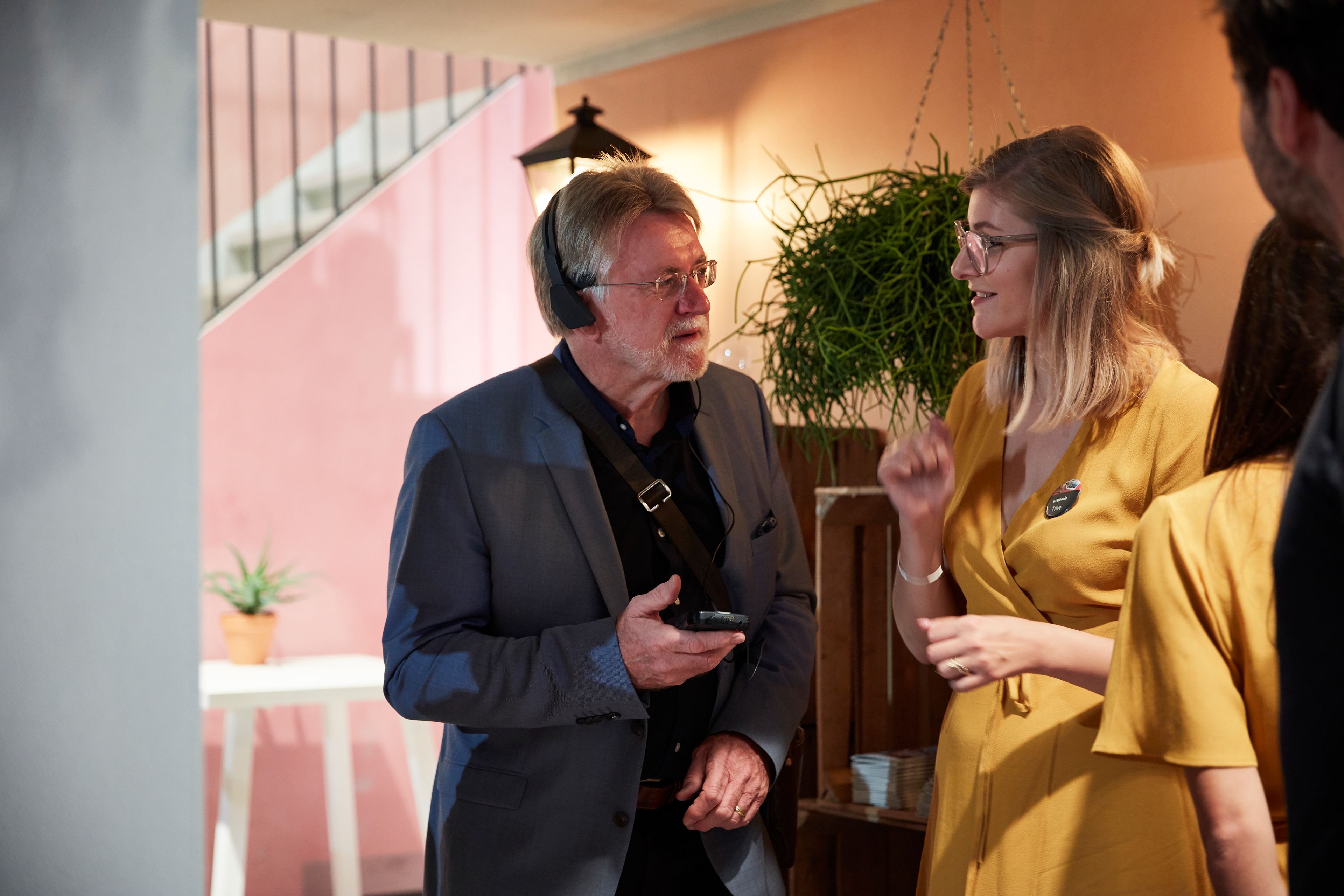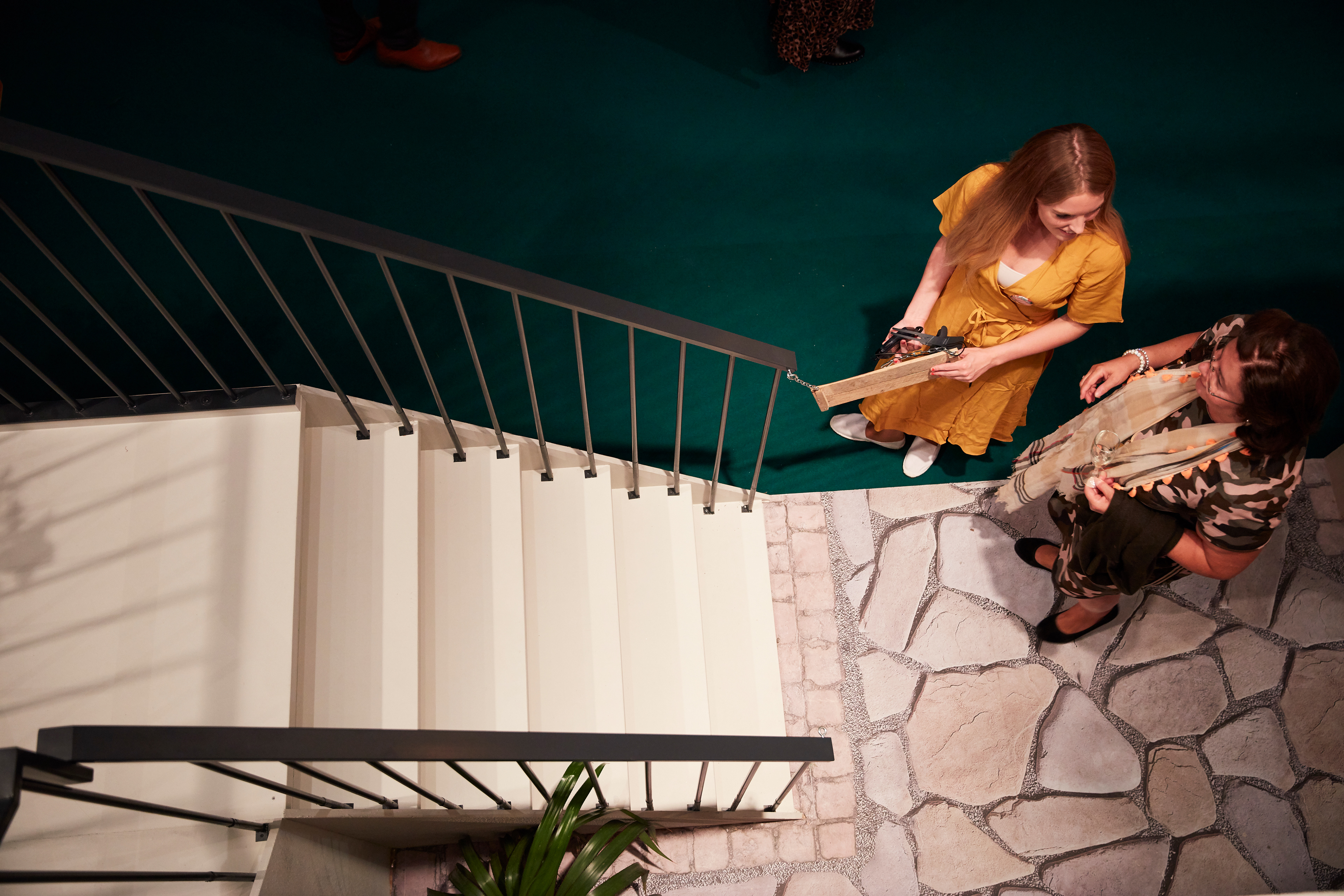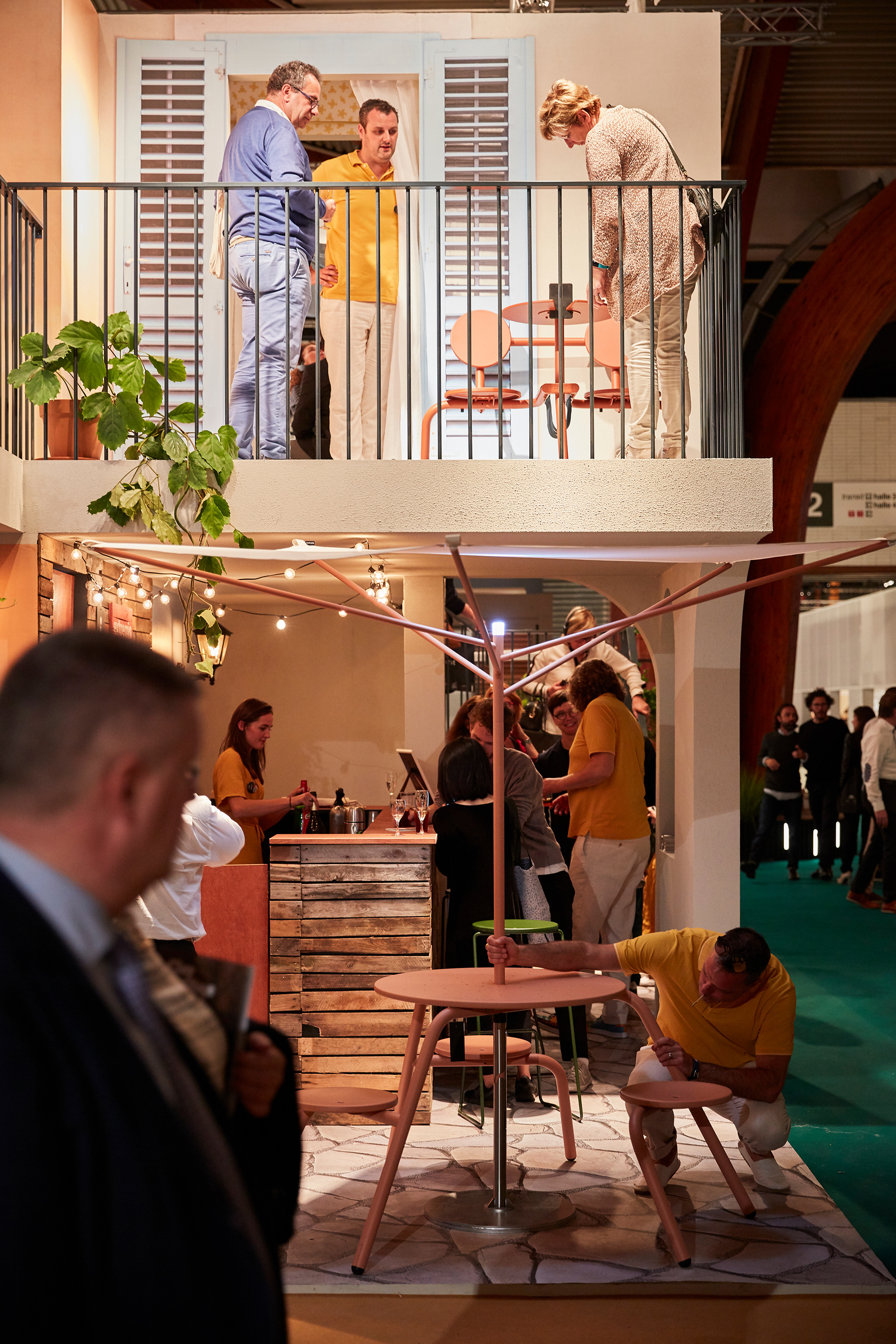 Bistroo is made for true love.
My momma always says: "love is not about staring at each other, but about looking in the same direction" and momma is always right, isn't she?
Quote from Rocco, the tour guide